Shop Small Business
VEND is an amalgamation of all things fun. We're a Brisbane market where you can enjoy a variety of things, including shopping, food, events, and workshops. Our indoor market is the home of over 80 local shops - which benefits our shoppers as well as gives exposure to our local vendors. Rain, hail or shine you can visit us anytime, seven days a week.
---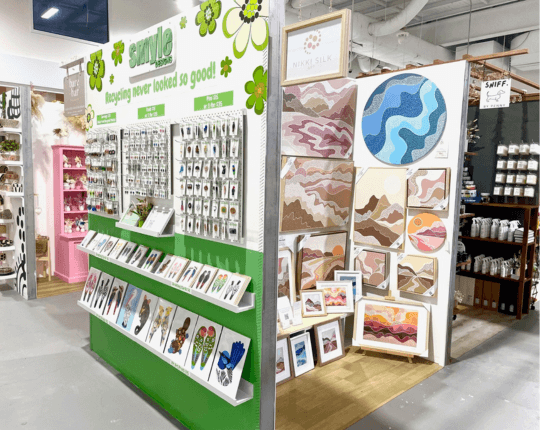 At VEND, we value a good experience, which is why we carefully select each seller to ensure that our visitors find one-of-a-kind products in our shared retail space. Some of the things our stores offer includes homewares, handmade goodies and designer clothes. You can find gifts for people of all ages. So, whether you are visiting us to put a smile on your kids' face or to express love to your significant other, you will definitely find something perfect at one of our stores.
Our vendors don't just sell exciting things for people; some of them have adorable toys and accessories for your pets as well. While we are on that topic, we shouldn't forget to mention that we are a pet-friendly venue. This means that you can bring your furry friend along to shop. Oh and, your pets can also join you for a meal or drink at the VEND Café. Pet-friendly and kid-friendly – Vend is really for everyone.
For those with a creative flair, we have two amazing workshop spaces with classes run by local creators. Keep an eye out for the "What's On" section to see if we have something that seems like your personal calling.
We go beyond being a regular marketplace. We like the thought of making a difference. All individual shops at VEND are unique because they are owned and created by a local entrepreneur. We strive to find and support local businesses that create and source items that are unlike any you will find in a general national retail store.
Visit us to explore thousands of one of a kind items, decor, fashion, accessories art and much more under one roof!
JOIN THE COMMUNITY
#vendmarketplace